Generative AI Workstream Lead
The Opportunity
Save the Children International has an exciting opportunity for you to join our team as the Generative AI Workstream LeadinCentre -London, UK or any existing Save the Children International Regional or Country office worldwide
ROLE PURPOSE: 
Save the Children as a movement generates huge volumes of data that is used for multiple purposes. There are many systems and tools across the organisation that are used to generate, store and communicate data and information as well as pockets of capabilities and process that is focused on driving continuous improvement.
As we move into our next strategy period and we are facing an ever increasing need to support the most marginalised and deprived children through our breakthroughs, the need to enable better prioritisation and decision making becomes ever clearer. Alongside this, for many of our priorities for the next period, our chances of success are greatly increased through effective and efficient use of our data driven consistently across our movement. Through an aligned and forward looking data and analytics strategy and an effective and responsive approach to managing data and analytics supply and demand we aim to reduce administrative burden on our core operations, ensure we make the best use of data and associated tooling we already have available, improving the quality of data we hold on our operations and outcomes to enable better decision making and enable a continuous focus on driving efficiencies and continuous improvement. A key component of this is ensuring we remain relevant and look at opportunities to benefit from the latest developments in technology and data. AI is clearly something that has developed and progressed in terms of capabilities and value over recent years and we are keen to ensure we look at how this could support us to achieve our ambitions for Children.
We are looking for a highly skilled and experienced Generative AI Workstream Lead with a specific focus and skillset with Large Language Models (e.g., ChatGPT) to join our team. You will be responsible for identifying and designing opportunities for using Generative AI to strengthen Save the Children's delivery, and for designing, building, and maintaining conversational AI models for those applications based on the LLM architecture. You will work closely with our team of developers, data scientists, and Product Owners as well as wider SMEs from across the movement to ensure we have a good understanding of core needs and use cases that could benefit from the intervention of AI technologies. This role will be accountable for building a core new capability within the Data and Analytics team and more broadly across the movement.
EXPERIENCE AND SKILLS
Essential
Non-profit sector knowledge/experience (especially international development projects), preferably with experience working in offices that implement programs
Proven business requirements gathering and process/workflow analysis skills
Experience working with advanced computing technologies to drive business benefits
Ability to understand and manage stakeholder requirements/drivers and expectations
Understanding of machine learning algorithms
Knowledge of cloud computing platforms such as Azure
Strong problem-solving and analytical skills
Excellent communication skills (written & oral English), including the ability to communicate and present both at a technical and non-technical level
Strong interpersonal skills, including the ability to negotiate/mediate; to facilitate the resolution of conflicting business requirements
Advanced analytical and problem solving skills
Ability to support the creation of compelling business cases with accurate cost and effort estimations
Excellent understanding of business complexity and project interdependencies
Intellectual curiosity and the ability to question thought partners across functional areas
Proven experience in facilitating productive workshops, preferably in multi-cultural contexts
Ability to effectively prioritise work and agree priorities with the relevant leaders
Demonstrates a strong work ethic and able to take the initiative and ownership to deliver value to the business
Cultural awareness and experience of delivering solutions internationally
Desirable
Second language – French, Spanish or Arabic
We can offer circa £67,000 per annum (If based in UK) with an option of flexible working hours. If the role is based outside of the UK, National T&C (including pay) will apply.
This role can be based in any existing Save the Children International Regional or Country office location on approval, provided the successful candidate has proof of eligibility to work from the preferred location.
Where we Work -Where We Work | Save the Children International
The Organisation
We employ approximately 25,000 people across the globe and work on the ground in over 100 countries to help children affected by crises, or those that need better healthcare, education and child protection. We also campaign and advocate at the highest levels to realise the right of children and to ensure their voices are heard.
We are working towards three breakthroughs in how the world treats children by 2030:
No child dies from preventable causes before their 5th birthday
All children learn from a quality basic education and that,
Violence against children is no longer tolerated
We know that great people make a great organization, and that our employees play a crucial role in helping us achieve our ambitions for children. We value our people and offer a meaningful and rewarding career, along with a collaborative and inclusive environment where ambition, creativity, and integrity are highly valued.
Application Information:
Please attach a copy of your CV and cover letter with your application, and include details of your salary expectations. 
We need to keep children safe so our selection process, which includes rigorous background checks, reflects our commitment to the protection of children from abuse.
All employees are expected to carry out their duties in accordance with our global anti-harassment policy.
Save the Children does not charge a fee at any stage of the recruitment process.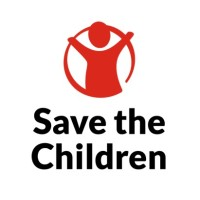 We work to ensure every child survives, learns and is protected.