Conversational AI Architect
Who we are:
A memorable journey needs the best company
In NTT Data we launched the Products unit to make the world a better place for everyone. We design, develop, and implement different products for all kind of clients, and we employ all sorts of people from all kinds of backgrounds to bring them to life. Developing products is fun when you do it with the right people and the right environment. A memorable journey needs the best company, and we want to share this journey with you!
At NTT Data our main asset is our people. We strive to create an environment that encourages everyone to reach their full potential and achieve their professional objectives. We encourage autonomous behaviour at all levels in the business and the responsible freedom of our employees is a crucial aspect of the NTT Data model. You can also expect to be part of a team that is vibrant, creative, dynamic and focused on providing the best-in-class innovative technology solutions for our clients.
Our Products unit is growing fast in the UK market and we are looking for a Conversational AI Architect for the UK market to join us on our journey on a permanent basis.
This is an excellent opportunity to join the Products unit of a Multinational Consultancy and Technology Group (in the Global top 10), with 214,600 employees and Offices Worldwide, combining the atmosphere, vibes and mindset of a Products company with the vision, professional development and growth of a multinational company. At NTT Data, you'll have the chance to build a professional career as unique as you are, with the global scale, support, inclusive culture and technology to become the best version of you. 
What you'll be doing:
Collaborate with the Senior Product Lead on Conversational AI Services and Products pre-sales, sales, and delivery cycles in the UK market.

Architect products and implementations based on NTT Data's own Conversational AI and other main platforms such as Google DialogFlow, IBM Watson, and Microsoft Bot Framework.

Guide and support UK clients on making technology decisions, designing architectural components within their infrastructure, drive the enablement of security and operational best practices.

Work hands-on with designers and engineers to specify and develop products and implementations through the application of agile principles and methodologies.

Facilitate technical discussions with engineering teams to enable best practices and continuous improvement.

Research and propose appropriate technologies and integrations to help UK clients evolve and grow their architecture.

The main technical stack we tend to work with is based on Java and NodeJS in terms of programming languages. We regularly use tools such as Git, manage CI/CD pipelines, and we work with a range of Cloud Services across GCP, AWS, and Azure.

Reporting to the Head of AI Conversational Services for the UK market.
What you'll need:
BS/MS in Computer Science, Engineering or similar. 

Knowledge of speech recognition, natural language processing (ASR/NLP/NLU) applications.

Familiarity with contact centre solutions or telecommunications service providers.

Experience with at least one of the following technologies Google Dialogflow, Amazon Lex/Alexa, MS Luis, Amelia and/or IBM Watson.

Experience in working with large organisations.

Experience in adopting agile methodologies and being part of multi-disciplinary teams.

Passion for contributing to projects with a product-led mindset.

3+ years of enterprise software development projects using Cloud technologies.

3+ years of experience architecting technical solutions on the Cloud, ideally at a technology driven company.

Exceptional communication and presentation skills, both spoken and written.

Ability to highlight and drive issues from identification to resolution.

Detail oriented and able to deliver within the timelines.

Broad experience working with multiple tools and technologies

Comfortable working with clients and conveying technical concepts to business users.

Excellent communication and networking skills, effectively managing stakeholders and clients' expectations.
Desirable skills would include:
Hands-on experience with Machine Learning applied to Natural Language for Conversational AI

Ability to contribute to and lead multiple complex projects at a global and regional level alike from a technical perspective.

Business acumen for technology make/buy decisions.

Interest in developing product prototypes and Proof of Concepts.
...and finally:
Where you'll be:
Our employees' safety is priority, so currently you will be working from the comfort of your own home most of the time. Whenever you want, you can also spend time in our offices, Royal Exchange or Epworth House, so you can enjoy London's vibrant dynamics!
.... And another thing, you will be joining a close-knit team that is supportive and approachable. Which means that as a new joiner, you will always have someone available to offer help and guidance.
How to apply:
Just send an updated CV and we will organise a chat!
Apply
Your application has been successfully submitted.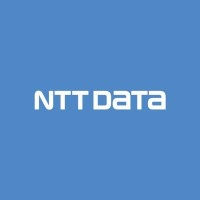 We guide leaders from challenge to change.