Senior Account Executive
Principal duties and responsibilities – 
Work with senior executives to understand strategic banking industries issues which Nuance can assist in solving.
Promote and evangelise Nuance solutions to banking customers and partners. Work with Microsoft sales counterparts to develop GTM and customer sales plans and execute.
Develop relationships and collaborate with our partners to define, recommend, and drive sales into different industries.
Develop and execute a sales plan that provides complete territory and industry sector specific coverage.
Meet with senior CxO contacts to build credibility and develop lasting relationships Build a cohesive account plan and manage multiple opportunities through to contract.
Lead successful go-to-market campaigns by working closely with internal marketing specialists.
Lead a virtual sales team to build a strong GTM plan for your accounts Achieve annual quota
Knowledge, skills and qualifications
Education: Bachelors Degree
Minimum years of work experience: 10
Required skills:
Excellent understanding of Customer Experience needs in the contact center, digital and security areas of multiple industries in New Zealand.
Proven track record in a sales-driven organization, selling technology-related products and services - Solid written, verbal, negotiation and presentation skills .
Creative with strong problem-solving skills and an ability to succeed in a fast-paced environment - Proven ability to work well as part of an extended sales team.
Team player and self-motivated - Experience in selling complex IT solutions to different industries that deliver long term benefits - Strong background in selling to CxO level in tier 1 and 2 organisations in New Zealand .
Ability to work with a minimum of direct supervision and with demonstrated initiative - Communicate effectively with all levels of business and technical management .
Ability to effectively leverage internal resources to support sales activity.
Excellent written, verbal, and stand-up presentation skills
Preferred skills: -
Basic understanding of contact center technologies (IVR, WFM, Telephony, Chatbots, Virtual Assistants, Digital, Azure) .
Basic understanding of Voice Biometrics and Speech Recognition.
Strong understanding of digital interaction technologies such as live chat, virtual agents/chatbots and Azure.
Proficient in MS Word, MS PowerPoint, MS Excel and other Microsoft Office applications. Proficient in SalesForce CRM platform.
 Relevant enterprise industry experience (contact center technology providers, speech technology, IVR, web/mobile, artificial intelligence, Digital, analytics and Azure)  
Nuance offers a compelling and rewarding work environment. We offer market competitive salaries,
bonus, equity, benefits, meaningful growth and development opportunities and a casual yet technically
challenging work environment. Join our dynamic, entrepreneurial team and become part of our
continuing success.
Apply
Your application has been successfully submitted.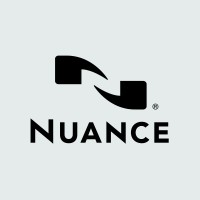 Nuance Communications