Technical Support Engineer
This job is no longer accepting applications.
Nuance Communications, Inc. (Nuance) is a technology pioneer with market leadership in conversational AI and ambient intelligence. We are a trusted, full-service partner to the world's leading financial, healthcare, telecommunications, retail and government organisations who rely on us to deliver transformative outcomes that help them push the boundaries of what's possible.
We're currently hiring a number of Technical Support Engineers to work remotely in the UK - You'd be part of our established Service Reliability Centre (SRC) which is expanding due to increase in new business
The SRC team is an engineering discipline combining support, automation (scripting), software and engineering to support and run cloud, distributed and fault-tolerant systems to ensure Nuance services have the reliability and uptime to meet the needs of our ever-growing international customer base.
The Team have 24x7 operational BAU focused responsibilities supporting Nuance products, external customers and requires working knowledge of IT infrastructure, event response, monitoring systems, ticketing systems, incident management and the ability to contribute to documentation.
Additionally, the successful applicant will be able to demonstrate attention to detail, be a critical thinker, identify and prioritise workloads, being open to learn, be flexible, an all-round supportive team player and prepared to be technically hands on as well as being hands off following incident management process.
You'll learn
In this role you'll have the chance to onboard and upskill in new technologies such as Nuance AI (Artificial Intelligence), Integrated Voice Recognition and SIP, Digital Chat, Microsoft (Azure), Linux (CentOS, Debian and Alpine) and general digital (TCP, UDP and IP) networking concepts to which you will be taught. Additionally, there will be lots of opportunity to learn and work with tools like Microsoft Power-Bi, different Monitoring technologies (Nagios, Zabbix et al.), Ticketing systems (Jira, Remedy et al.) and incident handling as well as exposure to different technical and nontechnical projects, ITIL processes and scripting technologies (Python). You will also have access to the latest technical tools available on the market in addition to Microsoft 0365 and Microsoft Teams, Avaya, SharePoint and Confluence.
Experience / Skills needed:
2+ years of relevant experience in IT operations working within a NOC, TAC, SRC or SRE environment plus any industry recognised certifications would be an advantage.
Windows 10 and Microsoft Office 365 competence
A logical approach and strong technical troubleshooting skills
Experience adapting to different technical and non-technical challenges
Engaging in customer support via notification tools, email and phone
Experience of supporting and troubleshooting distributed systems (Applications, Operating Systems and Technical Infrastructure)
Experience with ticket logging
Fluency working in a virtual (remote) support team using secure remote client VPN's and cloud applications
Basic understanding of digital networks (VPN's, IP, TCP, UDP, VLAN's and Firewalls)
Leveraging multiple monitoring tools for mailboxes, application dashboards and event management systems
Ability to follow documentation and runbooks to execute routine checklists, validate system functionality, apply scheduled systems patching and standard changes
Efficient problem solving, able to communicate well in both written and spoken English, mediate and relationship build cross functionally
Follow Senior and Principal engineer guidance when required
Contribute to technical documentation
Communicate ad-hoc system status updates in addition to delivering them in handover meetings
Ability to onboard and perform as an Incident Manager to drive bridges to resolution
Be part of a team supporting 24x7x52 operations
Work within a team as part of a 4 day on / 4 day off shift pattern inclusive of nights and weekends
You will need UK national and immigration (right to work) status as well as having lived in the UK for 5 years and the ability to obtain SC (Security Clearance) once employed and sponsored by Nuance
Nice to have
Ability to perform or knowledge of technical bridge incident management processes
Knowledge and general administration of Active Directory, Microsoft Azure and Microsoft Office 365
Knowledge and general administration of Linux systems (file systems, memory management, threads and processes etc.)
Automations or exposure to scripting through Microsoft PowerShell, Pearl, Bash, Python, Ruby et al.
#LI-DC1
#LI-Remote
Nuance offers a compelling and rewarding work environment. We offer market competitive salaries,
bonus, equity, benefits, meaningful growth and development opportunities and a casual yet technically
challenging work environment. Join our dynamic, entrepreneurial team and become part of our
continuing success.
Apply
Your application has been successfully submitted.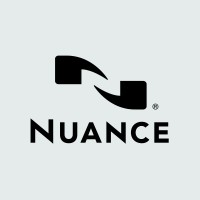 Nuance Communications