Principal Conversational Designer
Summary:
Do you want your work to have a real, measurable impact on the lives of millions of people around the world every day? 
Nuance, the pioneer and leader in conversational AI, is looking for a flexible and experienced Product Design Lead to execute research, design, prototype and validate the next wave of innovation for our Patient Engagement Solutions. With Microsoft's recent acquisition of Nuance, the opportunities to leverage our leading AI and voice technologies to significantly transform physician workflows has reached an entirely new level. 
What you'll do:
You'll help lead a multidisciplinary team redefining how people build voice and dialog systems.  You'll collaborate with experts in voice design and software development and be an integral part of our cutting-edge R&D team. Your work has broad visibility, both internal to Nuance and external to customers, consumers, and the press. You will be part of a UX and UI team that is focused on product design, research and R&D. 
You will:
Be a key contributor to the design of the core speech and dialog technology that feeds into all our end products, and into our customer's products as well.
Ensure the design vision is being met, communicated, and adjusted where necessary throughout all phases of the product lifecycle: requirements, design, development, testing, deployment, analysis of user data, rinse, repeat.
Collaborate closely in a cross-functional team that includes engineers, researchers, marketing, and product managers.
Create & maintain effective & highly detailed design documentation including logical user flows, dialogs and functional logic for our core product.
Ensure that design changes and new features are continually documented and communicated.
Be the interface between R&D and product teams; maintain familiarity with various products to ensure design consistency.
Create proposals to the core team on better and improved process

maintenance/automation

possibilities
Participate in defining product roadmaps, requirements, and design vision based on industry trends, product team needs, user data, and your creativity.
Assist in implementing these designs, interacting with engineers, directing voice talents, and

performing/consulting

on usability tests.
Facilitate collaborative meetings and deliverable reviews.
Participate in analysis of user data across products.
Perform tasks related to securing and keeping the products, tools, and processes that you are responsible for securing
You have:
Education: BS or equivalent experience in interaction design, information architecture, cognitive sciences, product interface design, experimental psychology, or related field.
Minimum years of work experience: 8 
Required skills:     
A track record of applying common user-centered design practices and tools to solve tough design problems.
Demonstrated ability to create high-quality user experience documentation, including wireframes and interaction specifications.
Experience designing for complex workflows.
Confidence to speak authoritatively on principles of interaction design and to represent the design to both technical and non-technical audiences.
Strong verbal, written, and interpersonal communication skills with technical and non-technical audiences.
Experience in Agile product development
Prototyping experience
Preferred skills:  
Healthcare Experience
Experience with designing voice systems or any dialog design.
An interest in keeping up-to-date with trends in interactive design.
Worked on UI/UX with remote teams.
Excellent problem solving, critical thinking, and communication skills.  You will be working on a multi-disciplinary team, where communication is key.
Programming experience at any level and the ability to work with developers.
The ability to create a website independently using a CMS would be a plus.
#LI-Hybrid
#LI-RK1
Nuance offers a compelling and rewarding work environment. We offer market competitive salaries, bonus, equity, benefits, meaningful growth and development opportunities and a casual yet technically challenging work environment. Join our dynamic, entrepreneurial team and become part of our continuing success.  
Nuance celebrates diversity and is proud to be an equal employment opportunity and affirmative action workplace. We consider all qualified applicants without regard to race, color, religion, sex (including pregnancy), sexual orientation, gender identity or expression, national origin, military and veteran status, disability, genetics, or any other category protected by law or Nuance policy.  If you need an accommodation because of a disability for any part of the employment process, please call 781-565-5086 and let us know.
Apply
Your application has been successfully submitted.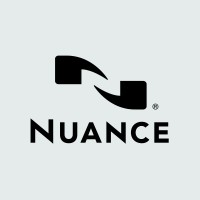 Nuance Communications