Software Engineer
Job Summary: 
Are you an engineer who is passionate about exploring and applying technology to help solve real world end customer business problems? Are you keen on engaging in an agile process, iteratively delivering, and applying design patterns/architectures correctly? Do you possess a strong desire to learn and contribute solutions and ideas to a broad team?
Nuance's Software Engineers develop next-generation technologies that empower enterprises to deliver exceptional conversational AI solutions. Our products offer designers, developers and business analysts' access to customize AI technologies such as speech recognition, natural language understanding and conversational dialog.
We have an exciting opportunity for a Software Engineer to join a world-class team building our premier voice, natural language, and AI-power technologies.
Knowledge, skills and qualifications –
Education:   Bachelor's Degree in Computer Science, or related technical discipline.    
Minimum years of work experience: 2 years
REQUIRED SKILLS:
Proficient in one of the following programming languages: C#/C++, Python
Knowledge of Object-Oriented Programming and Design Principles (OOP / OOD)
Knowledge of Cloud Native tool and architecture (e.g. CI/CD, Azure, Docker, Kubernetes…)
Understanding of security requirements
Experience with Windows and Linux
Effective written & verbal communication skills
Positive attitude, able to work well with others as well as without supervision
Ability and willingness to learn new concepts
PREFERRED SKILLS:
Proficient in one of the following programming languages: C#/C++, Python, Java, JavaScript..
Exposure to Microservices architecture
Previous experience of working in a SCRUM environment
Experience with Monitoring tools
Familiarity with CI/CD and DevOps
Speech recognition technologies
Nuance offers a compelling and rewarding work environment. We offer market competitive salaries,
bonus, equity, benefits, meaningful growth and development opportunities and a casual yet technically
challenging work environment. Join our dynamic, entrepreneurial team and become part of our
continuing success.
Apply
Your application has been successfully submitted.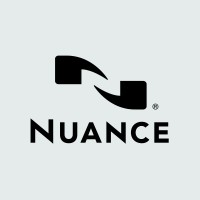 Nuance Communications